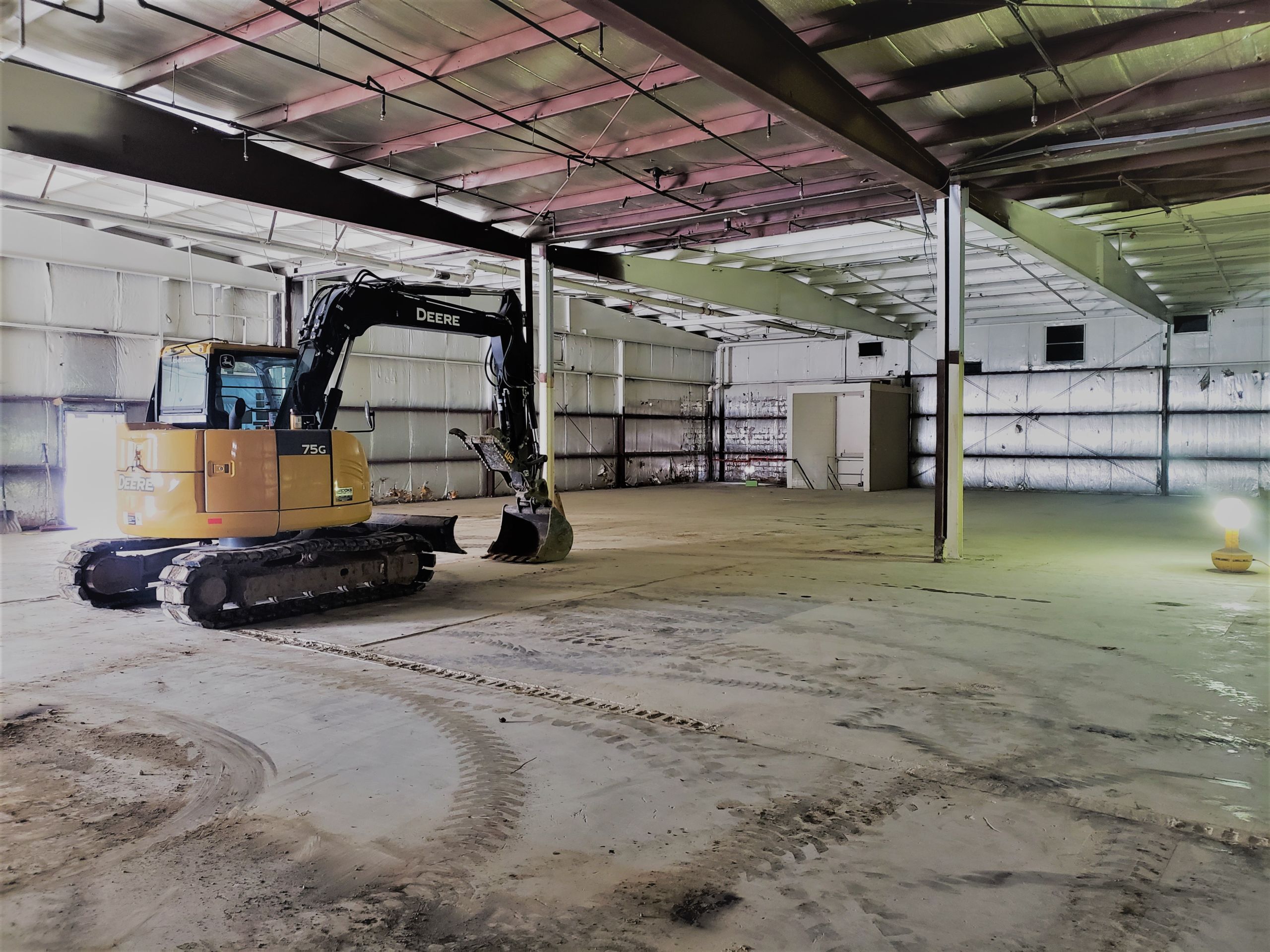 It's a picture of an empty building.
You're not sure why this is such a great picture.
I understand! Let me show you another picture to give you perspective...
Our crews did the interior demolition on this customer's building to make it a usable space for them. The project took the crews roughly 3 weeks and included the removal of partition walls, block walls, ductwork, and other interior items, along with the disposal and recycling of removed building materials.
So how do you determine if selective interior demolition is the way to go for your building project?
Small projects and historic buildings are ideal for selective demolition. Costs can fluctuate depending on what needs to be dismantled, salvage of materials, and the size of the project.
We can assist you in finding your own empty building.